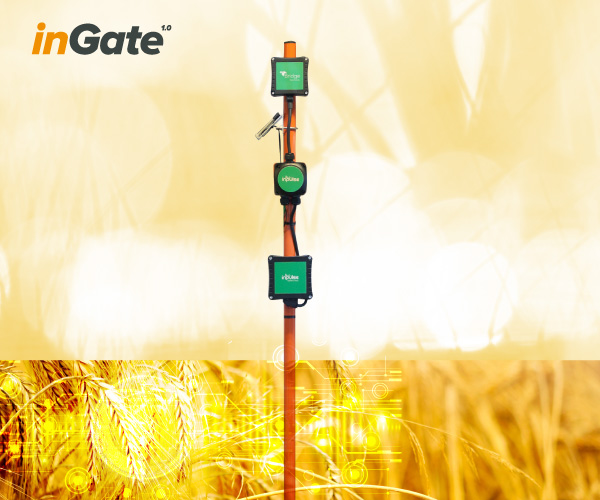 InGate
Additional unit to extend the area covered for the collection of field data.
InGate is a support unit for the InStation device. It collects and sends data related to the sensors connected to it to the associated InStation installed on the same field. The data is then transmitted from InStation to the InField platform for reading.
Includes a control unit that reads all of the data from the wired sensors and sends it to an InStation via a wireless transmitter at a frequency of 169 mhz.
Can be supplied with a long-life alkaline battery.
Equipped with Bluetooth module for local connection to a smartphone and tablet.
The Agri Sensors Set provided includes a leaf wetness sensor and ground temperature and humidity sensor (3 levels).