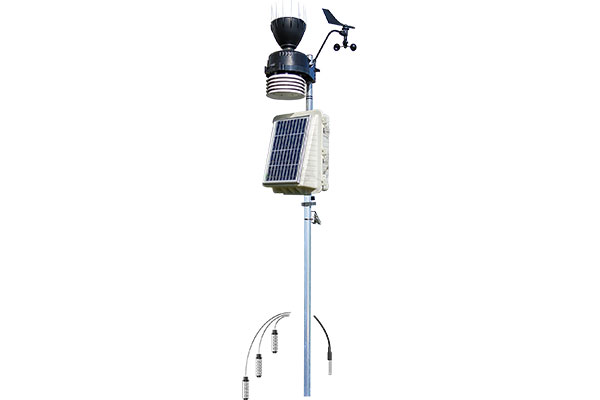 The simple, effective and independent solution.
The independent monitoring system that collects and sends data from the field to the InField platform.
The Inpulse control unit is installed to provide information on any uniform farming field, in terms of both climatic conditions and sun exposure, as well as the position and texture of the soil. This is why it is advisable to use several InField systems where there are significant pedoclimatic differences. Includes a fully independent control unit that reads data from the wired sensors.
The geolocation system, thanks to the built-in GPS, locates the position of the control unit in the reference field. The integrated GSM modem sends the data to the cloud, making it accessible from the platform. It is equipped with a solar panel that makes it energetically independent, combined with three rechargeable lead batteries. It is a modular solution to which various types of sensors can be applied.
InStation includes a free 1-year subscription to the InField customer portal, Basic package. Using predictive algorithms, available in Smart and Professional Packages, solutions can be given to crops such as: grapevines, olive trees, apple trees, pear trees, grains, corn, leafy vegetables, tomatoes and sugar cane.
The control units are available with 2G and 3G connections, with a plug-in card and with SIM-on-chip.
The measuring station is equipped with:
92000 InStation control unit
Independent control unit that reads all of the data from the wired sensors. It comes with a battery, 10W solar panel, fixing kit, GSM/GPRS modem for data transmission and GPS for geolocation.
92002 Battery Box
Long-life battery  (+1 year) and wiring for connection to the junction box.
92005 Pole
Three 1-metre aluminium poles, ready for assembly, to support the sensors and control unit.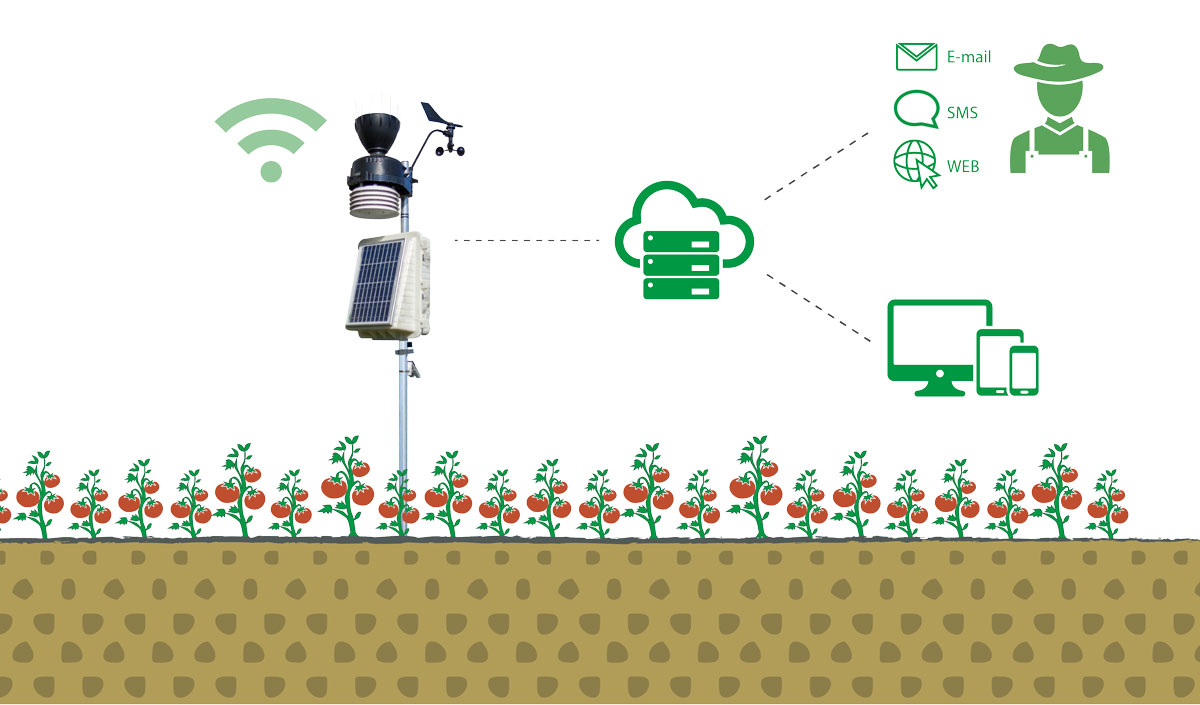 NOTE:
– Includes a 1-year subscription to InField services, BASIC package
– Option for additional services with the Smart and Personal packages: in addition to reading the agronomic data, the user will receive advice about irrigation and spraying for the prevention and management of property, proposed based on an algorithm, as well as personalised and specialist advice from a group of agronomists with years of experience, to ensure achievement of the best possible agronomic results and to meet the most complex needs.
– Thanks to our InField software, all of the information can be accessed via the Internet in a simple and intuitive manner.
A text service is available for receiving notices and alarms on a mobile or by email.